Plugins offer you possibilities to display the data of the table differently. By activating and setting up a plugin in your Base, you can easily switch between table view and, for example, a calendar or map view. Add the plugin to the toolbar to access the plugin with just one click.
Activate a plugin #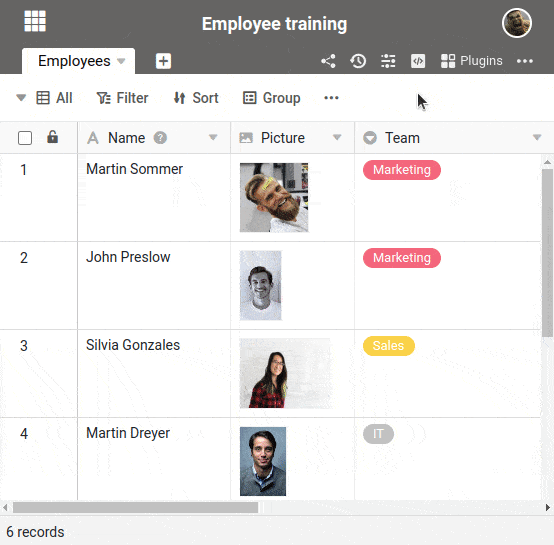 Click Plugins in the Base header.
Select Set up plugins.
Add the desired plugin with Add.
The plugin is now displayed within the plugin window.
Move the mouse over the added plugin and click the three-dot icon.
Select the Add to Toolbar option from the drop-down menu.