The data you store in SeaTable is as varied as the tasks you perform with SeaTable. SeaTable gives you all the tools you need for simple evaluations and more extensive analyses. With the additional view modules, you can choose to display your data in a calendar, on a map or in other ways. With SeaTable you have the best possible visualisation for every application.
Filters, grouping, sorting #
With filters, grouping and sorting, you can get your data into the form you need for your use case in no time at all. By combining these simple analysis tools, which you can find centrally in the table view, even large data sets become manageable.

You can save different views to refer back to later or to simplify communication with your team members. As a project manager, for example, you want to see your team's upcoming tasks at a glance. Simply create a corresponding view. Whenever you need the list, you call it up with one click.
Statistics #
For more comprehensive data analysis, SeaTable offers the statistics function. It visualises your data in charts and unlocks their secrets with pivot tables. As with the views, you can save your statistical evaluations so that you can access them at any time in the future.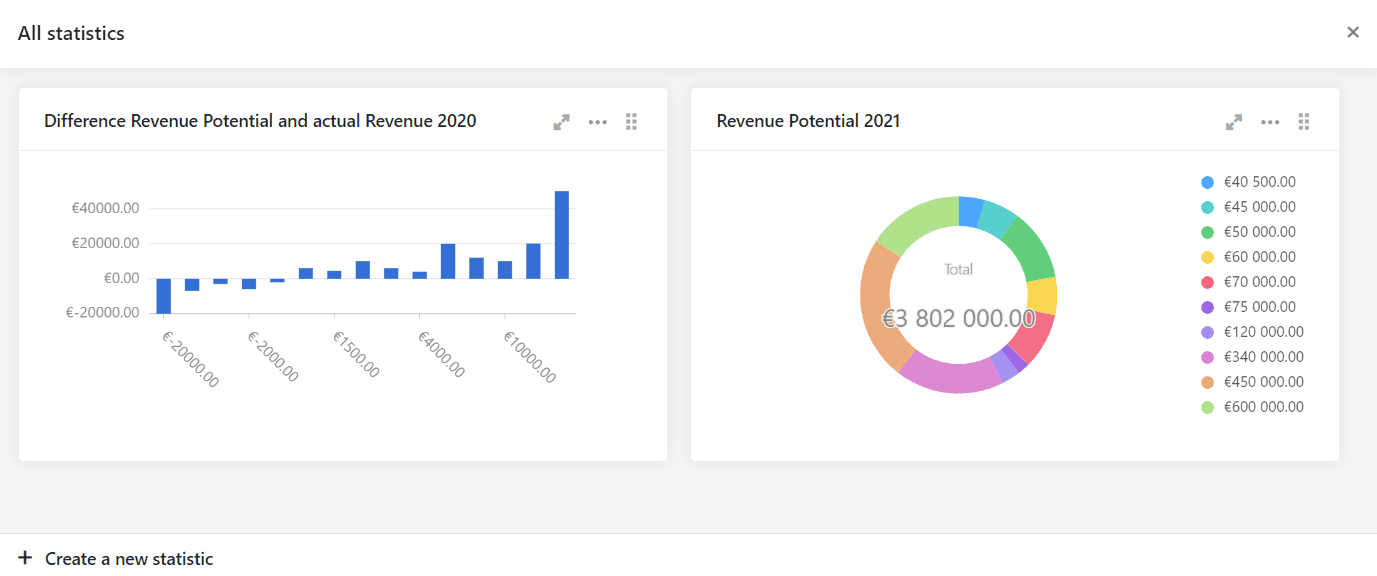 Plugins #
If your projects have less to do with numbers and statistics, then the various plugins offer alternative ways of displaying your data.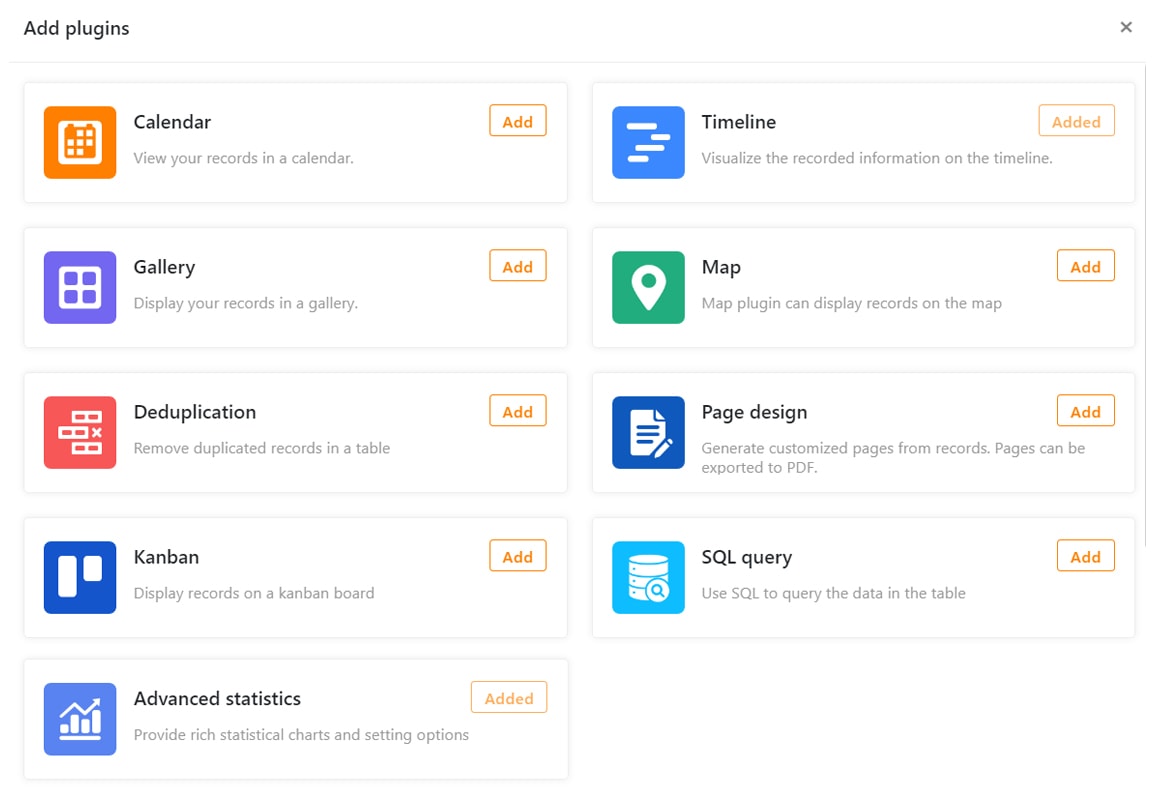 With the calendar and timeline plugin you can keep track of your appointments and deadlines and organize projects successfully. With the Gallery plugin you manage images quickly and easily in your Base. With the map plugin you can display addresses and position data on a map and thus recognize geographical patterns. With the Kanban plugin you visualize your tasks and thus have your projects fully under control.