To create an exact copy of a view and apply all its settings, you can duplicate the view. You can then adjust the settings of the duplicated view as needed and rename the view.
Duplicate views
Click the name of the current view.
Hover the mouse over the view you want to duplicate.
Three points become visible in the view line. Select them.
Select the Duplicate View option.
A copy of the selected view will be created.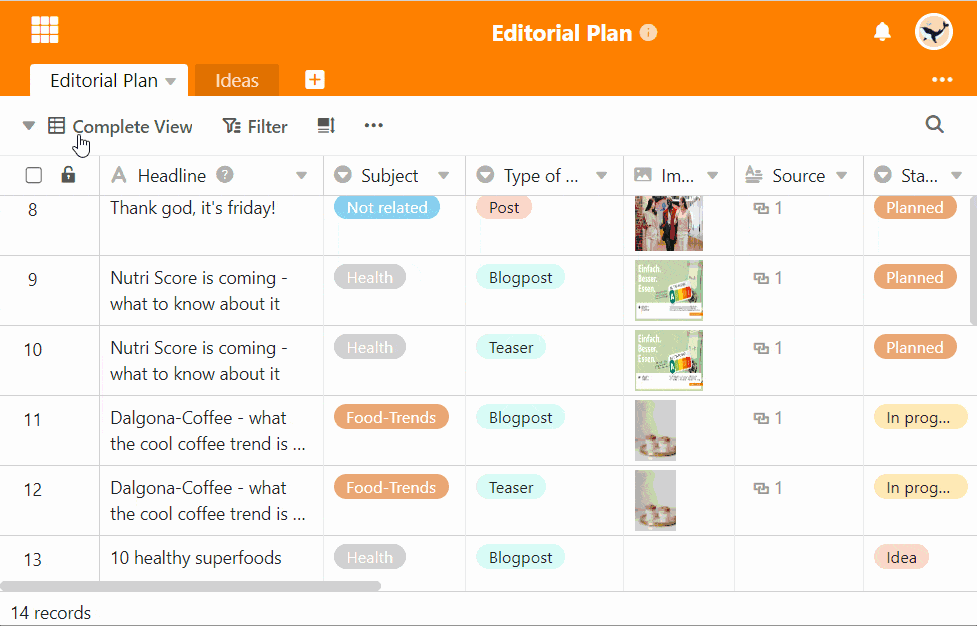 Duplicate an existing normal view into a private view
Private views, as the name suggests, are not visible to other users. Therefore, they are particularly suitable for your personal data view when you collaborate with other users in a table where the view settings(filters, sorting, grouping, row formatting, hidden columns) change frequently.
To avoid having to reconfigure your private view in this case, SeaTable offers the option to duplicate an existing view into a private view that can only be edited by you.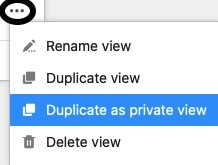 Tip
The exact differences between
normal
and
private
views, you can read
here
.