After you have registered and logged in, you will be taken to the SeaTable home page. In this article we will break down the different sections to help you navigate to the different areas of the product.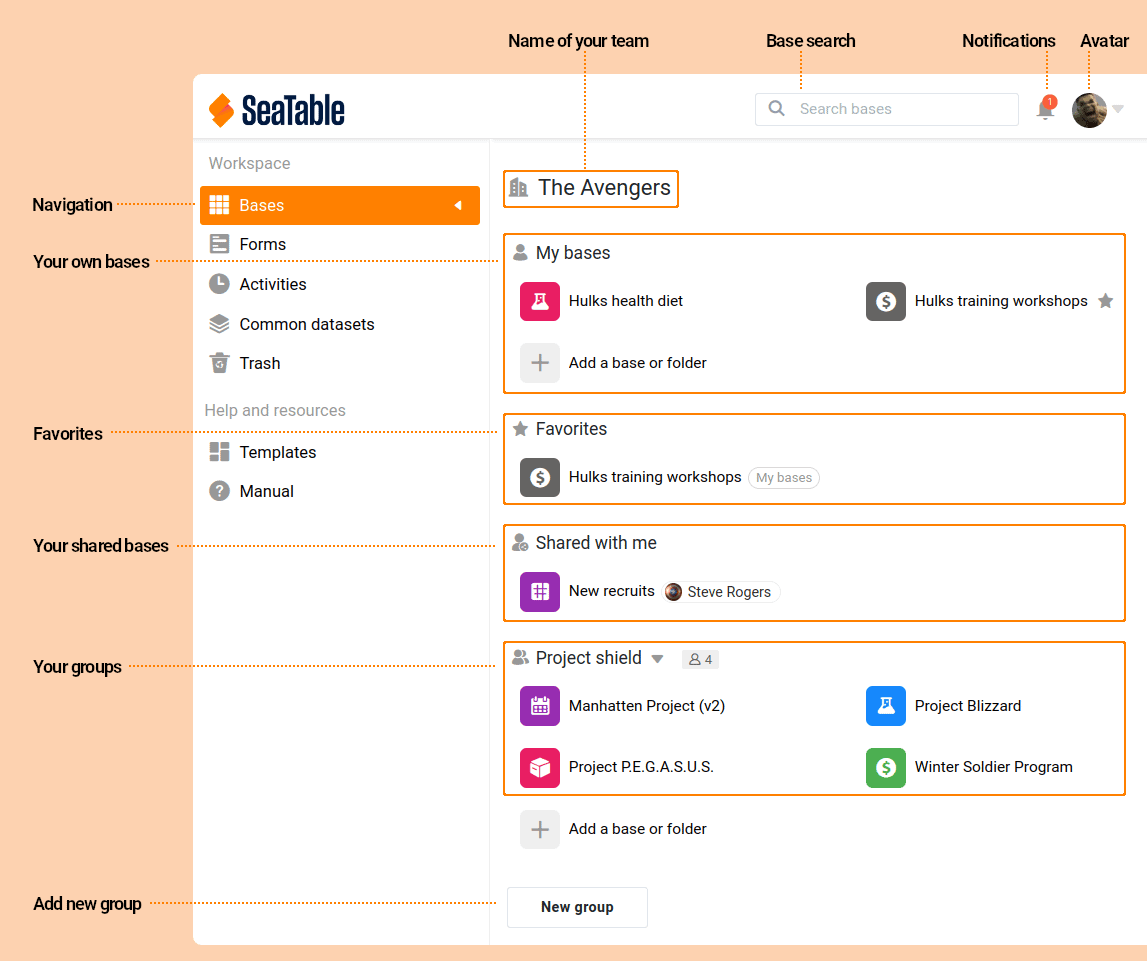 Header
The header of the home page contains four elements. These are:
SeaTable logo - click to refresh the home page.
Search field - allows searching for one or more Bases by their names.
Bell - displays general notifications.
Avatar - opens a menu: The current team limits are displayed here, as well as links to the personal settings and the team settings if you are a team administrator. The logout is also located here.
Page navigation
The left side navigation of the Home page contains links to various sections and resources: Bases, Apps, the Activity Log, Shared Records, and the Home Page Trash. You will also find links to this User Guide and the templates available to you within SeaTable.
Workspace
The workspace contains all the bases you have access to. The workspace is divided into the following sections: