You can view and download your invoices with just a few clicks via the team management. You can find them in the Subscription tab.
Alternatively, you can simply use this link:
(you must of course be logged into cloud.seatable.io)
View invoices
Open the team management.
Click on Subscription.
Click on Invoices.
You can now view all available invoices and also sort them by payment status, amount or invoice number.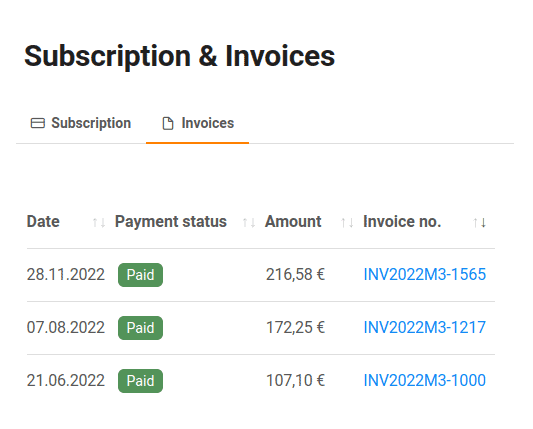 Download the invoice as PDF
In the table with your invoices, the invoice numbers are provided with a link to our payment service provider Stripe.
Just click on the invoice number and the download of the invoice as a PDF document will start shortly.