Tables in SeaTable can contain thousands of records. So that you can still find individual cells or values quickly and easily, SeaTable provides the option to search for individual values and terms.
How to find what you are looking for in a table #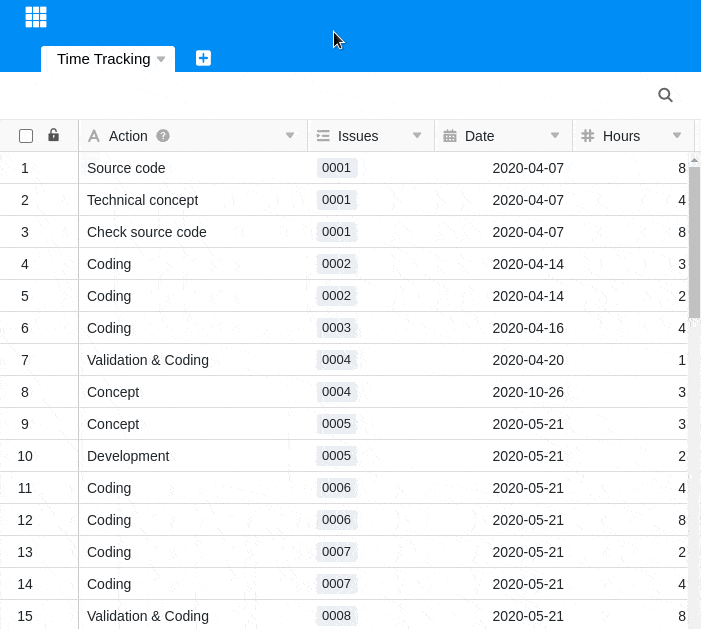 In a Base, open any table where you are looking for a specific value or cell.
Click on the magnifying glass at the top right under the Base options.
Enter a value or a term in the search field.
The corresponding search results are automatically displayed and highlighted.
You can switch between the search results using the triangle icons in the search box.
Two tips for professionals #
SeaTable's search offers two more functions that we don't want to deprive you of, of course.
If you click on Search all tables below the search field after clicking on the magnifying glass, a window opens in which you can search all tables belonging to the Base for your entered term or value.
Of course SeaTable also supports the key combination CTRL + Fto activate the search field.