Groups that are no longer active, for example, or are no longer needed for other reasons, can simply be deleted by the owner. Group administrators and group members, on the other hand, are not authorized to do this.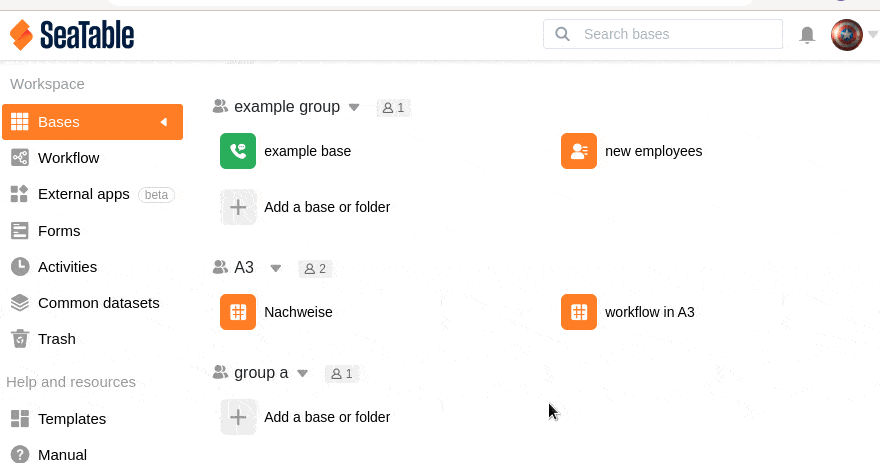 Delete a group in SeaTable #
Switch to the SeaTable home page.
Click the triangle icon to the right of the group you want to delete.
Click Delete Group.
Confirm with Delete.

Attention

Groups that contain one or more Bases cannot be deleted. To delete such groups, the individual Bases of the group must first be deleted separately.