Using the invitation link, you can share bases with another person in SeaTable without that person becoming part of your team.
The person must log in or register to get access to the Base you send. In doing so, they become an administrator themselves and can create their own team. However, you can still work together on the base you shared.
To create an invitation link for a Base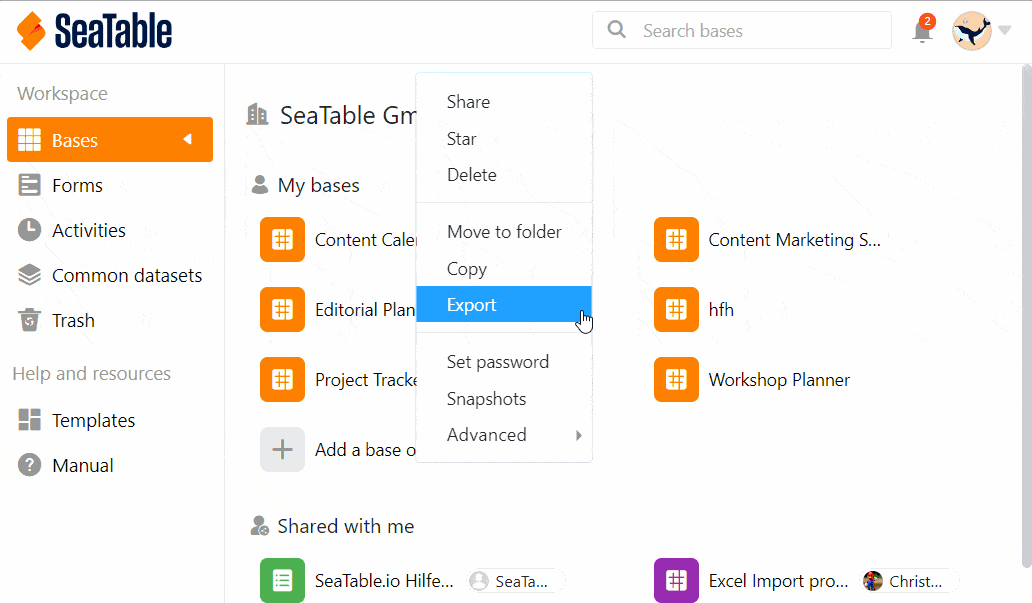 Go to the home page of SeaTable.
Move the mouse cursor to the base you want to split and click the three dots that appear on the right.
Select the Share option.
Set whether you want to assign read and write perm issions or read-only permissions.
Set a password if needed and/or choose an expiration date for the link.
Click Create.
You can now copy and send the invitation link.
Security aspects of invitation links
An invitation link also gives anyone who has access to the link access to the contents of the Base for which the link was created. To make access more secure, you should add a password and/or expiration date to the link.
It is also recommended to monitor all links regularly. You can view a list of all invitation links in the team administration and also delete them there.