In Team Management, you can view all access permissions for a Base to keep track of who can see or edit the data.
Viewing access permissions #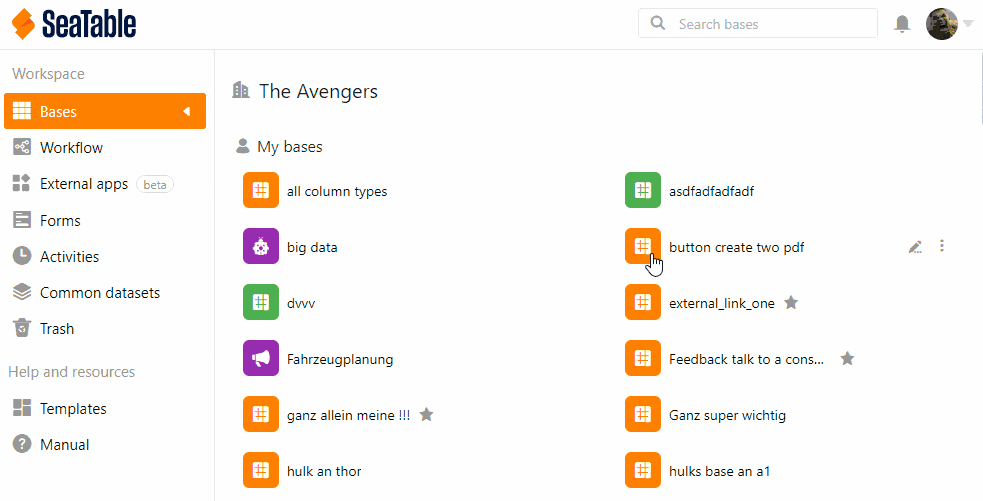 Click your avatar image in the upper right corner.
Select Team Management from the drop-down menu.
Go to Bases on the left side under Navigation.
Click the base whose access information you want to view.
Select the Access option under the heading. Here you can see all the access authorized persons and their rights.