A web form converts your table into a form with open entry options. A column in your table corresponds to a field in the corresponding web form.
The classic web form is ideal for online surveys and structured collection of new data, as you can guide users through the completion process.
For access, create a link that allows users without a SeaTable user account to fill out the web form.
You can learn more about web forms in the linked article.
To create a web form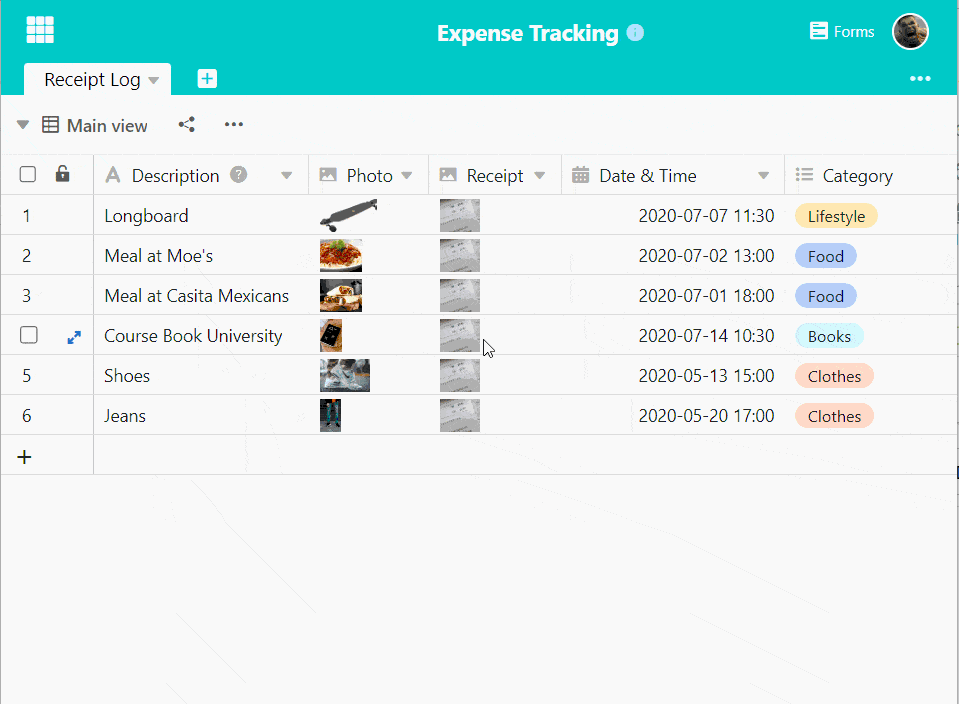 Open the forms management via the web forms button in the top right corner of the Base header.
In the new window at the bottom, select Create Web Form.
Click Classic Form.
Give the form a name and confirm with Submit.
Click the pencil icon to the right of the form name to open the web form editor.
On the right side, you have a few options to customize the settings, content, and appearance of the web form. Drag and drop the table fields into your design or click the plus icon to the right of the column name to include them in the form.
Click the Web Form Page button at the top right to preview the form.
Click the Share button at the top right to create the link that you can send to the users of the form.