You can delete your own bases in SeaTable at any time. Bases that belong to a group can only be deleted as the owner or group administrator.
Delete a base in SeaTable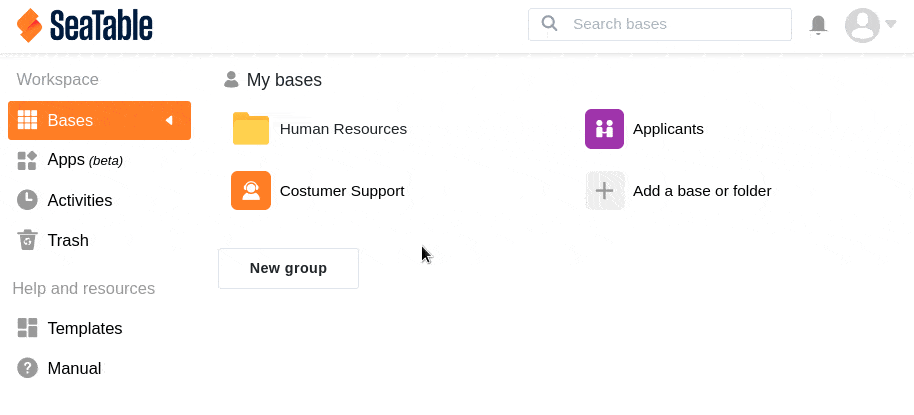 Switch to the SeaTable home page.
Hover the mouse cursor over the base you want to delete.
Click on the three dots that appear on the far right.
Click Delete.
Confirm the operation again with Delete.
Deleted bases end up in a recycle bin. From there, you can first restore them. You can find out how to do this here.
Attention
After 30 days, deleted bases are automatically removed from the system and cannot be recovered.
Empty the trash
If you don't want to wait until the 30 days have expired, you can also manually delete your own bases for good by emptying the trash.