Bases can also be copied in SeaTable. This allows users, for example, to move a Base to another group or to move a Base from a group directly to the My Bases workspace. Here you can learn how to copy a base in SeaTable: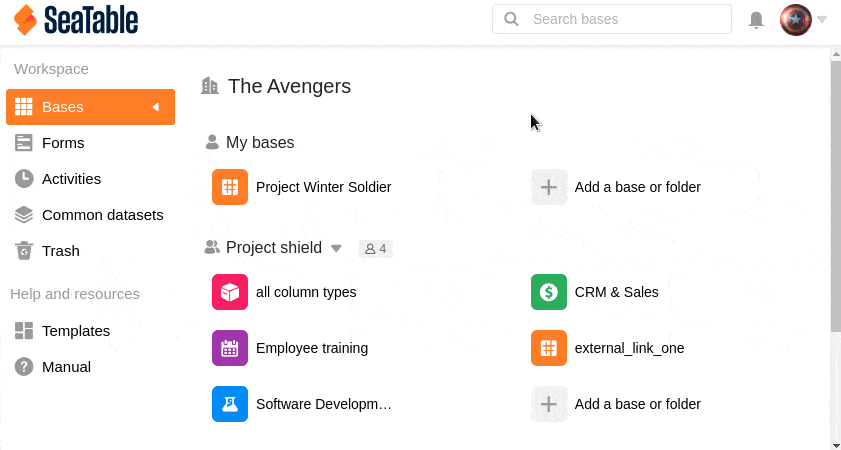 Copy a base into SeaTable: #
Switch to the SeaTable home page.
Hover the mouse over the Base to be copied.
Click on the three dots and then on Copy.
Select the desired group to which the Base should be copied.
Confirm with Submit.

Note

After copying, the corresponding Base is located both in the original location and in the destination location . If necessary, the base can be deleted from a location afterwards.
Write permissions are required #
If you do not see the desired group in the selection, it may be because you are not a member of that group. In addition, copying bases to a group requires that you are either the administrator or owner of the target group.