In SeaTable you have the possibility to duplicate your existing Bases. You can have the copy of your Base created either in one of your groups or in the My Bases section. The latter works as follows: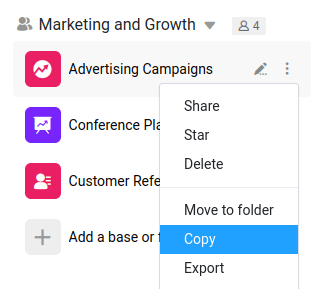 Switch to the SeaTable home page.
Move the mouse over one of your Bases and click on the three dots
Click Copy.
Select My Bases.
Confirm with Submit.
The copy of Base will now be displayed in your workspace.