rowsthat reside in the Big Data backend are not immediately visible to every user in SeaTable's web interface. A special view is required to access the data. But don't worry: creating a Big Data view is as easy as creating a normal view.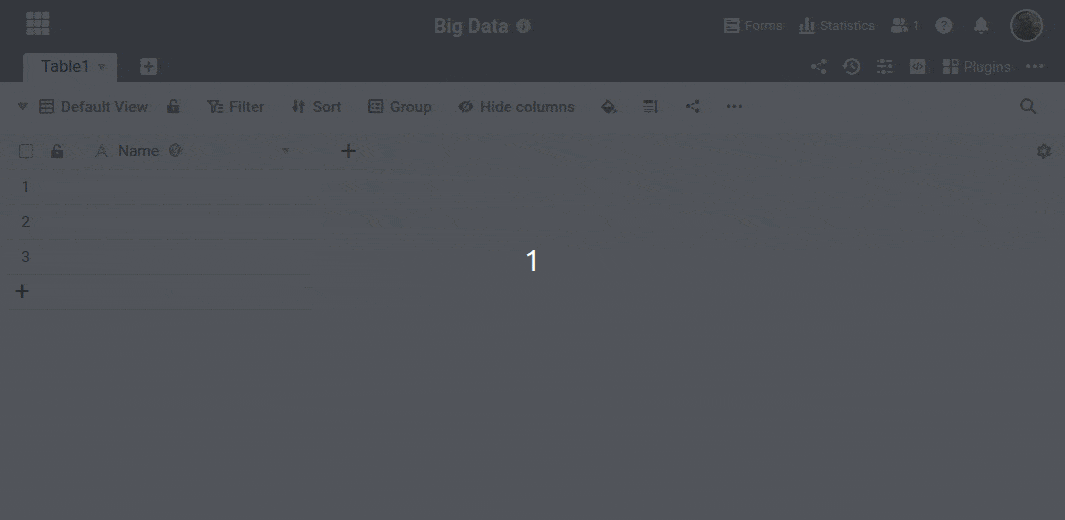 Add a Big Data view: #
In your Base, click on their current view.
Next, select the Add View or Folder option.
In the new menu, select Add Big Data View.
Give the new view any name and confirm your entry.
Differences between a normal and a private view #
While creating new views, you can set them with the Private option. Private views are only visible to you and are not displayed to any other user. Since you can define the filters, sorting and grouping in a private view individually, a private view is primarily used for your own data analysis.