In the Employees column, you can assign one or more persons to a row . SeaTable allows you to select only those persons who currently have access to the base in question. If an employee's access to the base is revoked, but he is entered in an employee column, he will remain in the column unless he is removed. He will not be available for selection again after removal.

Notification of the employee
When creating an employee column, you can enable the slider to notify employees when others enter them in an employee column.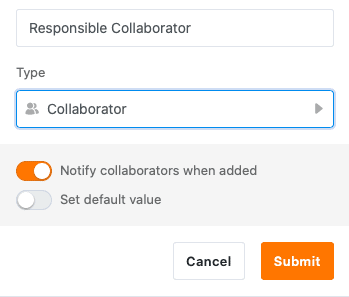 Employees will then receive a corresponding notification in their notification center, which they can access via the bell icon.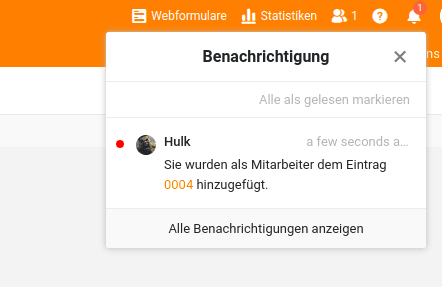 The employee column as a target for emails
In automations, you cannot currently use the entries in the Employees column as recipients of emails. However, this feature is planned to be added in one of the future versions of SeaTable.