In each table you have the option to permanently show all available views in a navigation bar on the left margin. This makes sense especially if you often switch between views and a access makes this more efficient.
A pinned view navigation remains visible even if you scroll to the right within a table. This allows you to easily compare entries in different views.
To show and hide view navigation
Click the drop-down icon next to the currently opened view.
Click on the pin needle .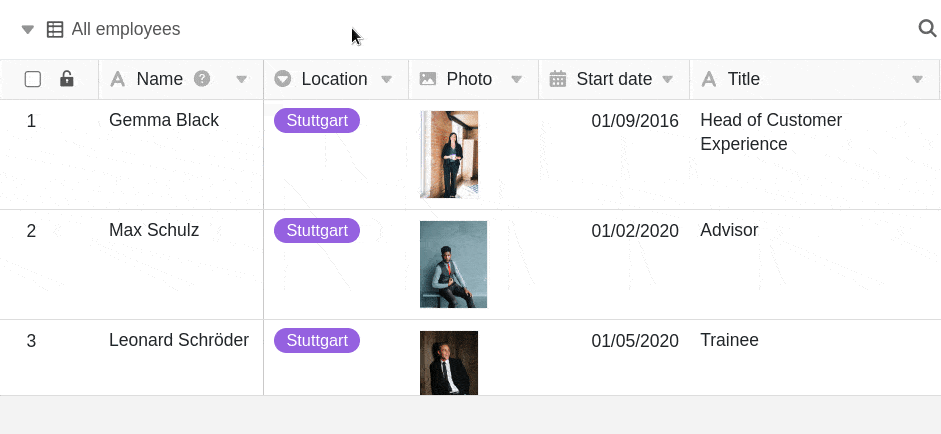 As long as the pin needle is marked red, the available table views are pinned to the left margin. To hide the view navigation again, click the pin needle again.