You can change the order in which your views of a table are listed as you wish. Moving is done conveniently via drag-and-drop.
Change order of views #
Click the name of the current view.
Move the mouse to the view you want to move.
Hold the appearing Six dots icon to move and drag the view to the desired position. A black line shows you the position to which the row will jump.
Release the mouse button as soon as the view is at the desired position.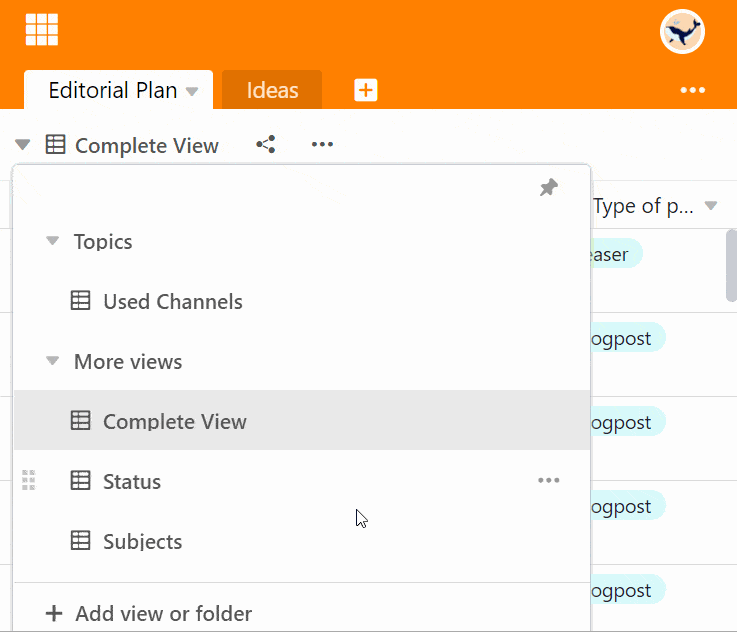 Frequently asked questions #
Is the order individual for each user?
No. The order of views is the same for all users of a base.
Can views also be grouped?
Of course. Views can be easily organized into folders.
Do private views behave differently?
No. You can drag and drop private views in the same way. However, private views are visible only to you.