You can delete incorrectly created views or views that have become irrelevant at any time by clicking the View menu and selecting the Delete View option.
Delete a view #
Click the name of the current view.
Hover the mouse over the view you want to delete.
Three points become visible in the view line. Select them.
Select the Delete view option.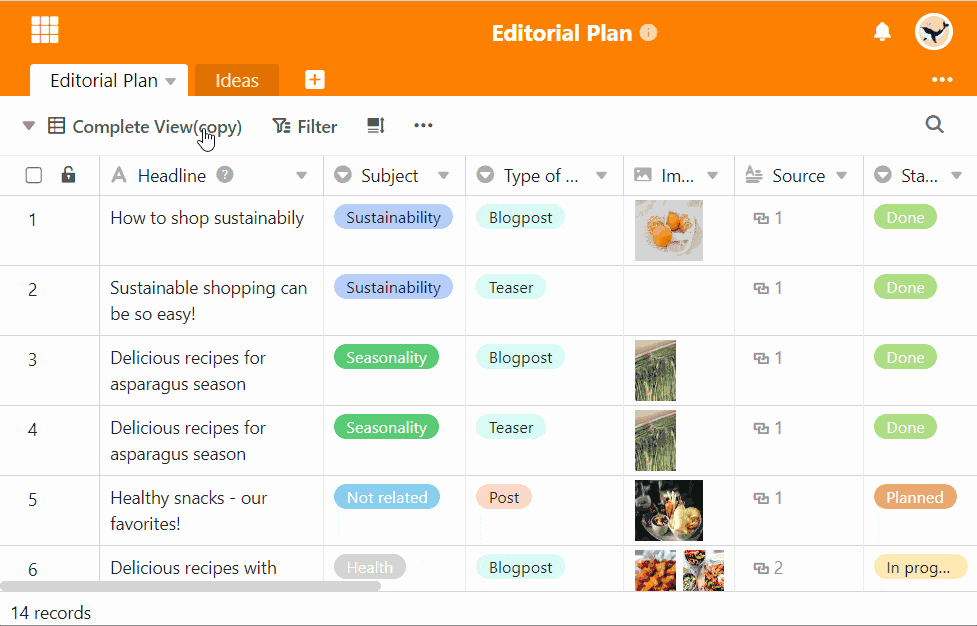 Frequently asked questions #
Can a deleted view be restored?
No. Since a view does not contain any data of its own, but is merely a special representation of the data, you cannot delete a deleted view using either the recycle bin or the shortcut CTRL + Z Restore.
Can a view always be deleted?
You can delete views only if you have created at least one additional view to the default view.