Plugins offer you a wide range of possibilities to vividly display the data in your tables. By setting up a plugin in your Base, you can easily switch between the table view and, for example, the calendar or kanban display.
Note
You always activate plugins for the entire Base. That means you have to set up a plugin only once and then you can use it in all tables of your Base.
For quick access to your plugins, you can add them to the toolbar next to the view options.
Activate a plugin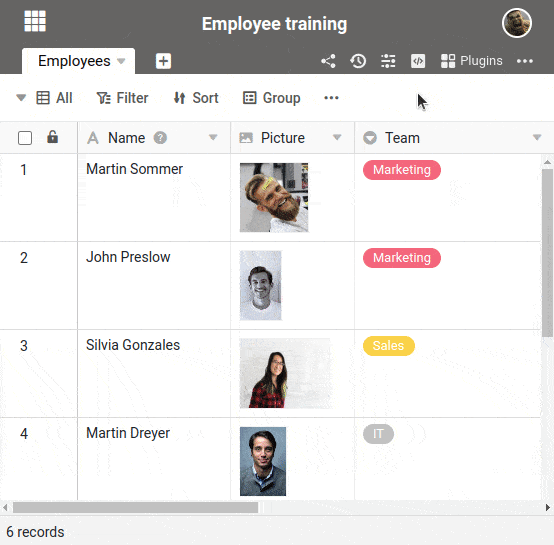 Click Plugins in the Base header.
In the appeared panel go to Set up plugins.
Set up the desired plugin by clicking Add.

You can now already use the plugin. If you still want to add the plugin to your toolbar, proceed like this:

Move the mouse cursor over the plugin you have set up and click the three dots.
Select Add to Toolbar from the drop-down menu.