The Countlinks formula counts the number of linked entries of the column type Link to other entries in the respective row.
Table linking is a basic requirement
Scope of the Countlinks Formula
The Countlinks formula should be used whenever you want to display the number of entries of another table as a cross-reference.
For example, you can use this to map the number of registered participants from a separate table when planning a workshop. The link column would thus hold the names of all participants.

Using the Countlinks formula makes sense only if you enable the Allow link to multiple rows option when creating a column of the Link to other entries type. If the option were turned off, there would always be a one in the Countlinks formula field.
Create a Countlinks formula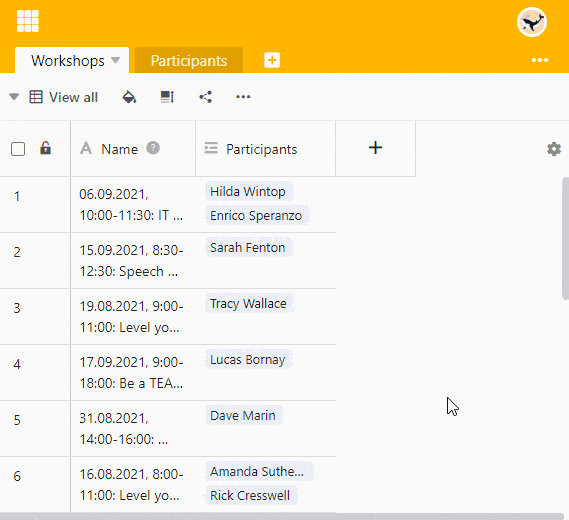 Create a new column of the type Formula for links.
Give the column an appropriate name.
Set the Countlinks option as the formula.
Now select the link column whose entries you want to count in the Select link column in this table field.
Click Submit.