SeaTable allows you to link information from different tables. To do this, use the Link to other entries column type.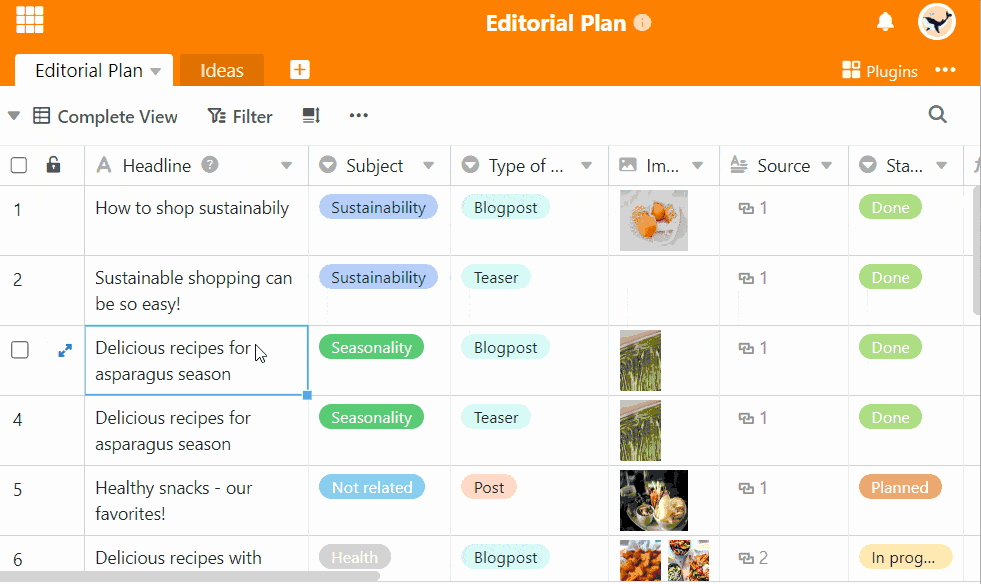 Open a new column and select the column type Link to other entries.
Give the column a name.
Under Select table for linking, select the table whose entries you want to link to the current table.
Click Submit.
The content of the new column is still empty. To fill it, double-click on a row.
Now the available rows of the linked table are listed. Select the row you want to link to the row of your current table.
In the link column, the first entry of the selected row is now displayed as a designation.
Note
You can link several entries of the linked table in one cell of the link column.

As soon as tables are linked, you can call up the information of the linked entries via the row detail view. To do this, click on the double arrow symbol in a cell of the link column. The linked entries are listed in the detail window that opens. Click on an entry to view the row details in an additional window.