SeaTable offers you a comfortable function to search for all entries of a specific value in a table and replace either specific individual values or all at once. You will be amazed at how easy this is.
Search and replace individual values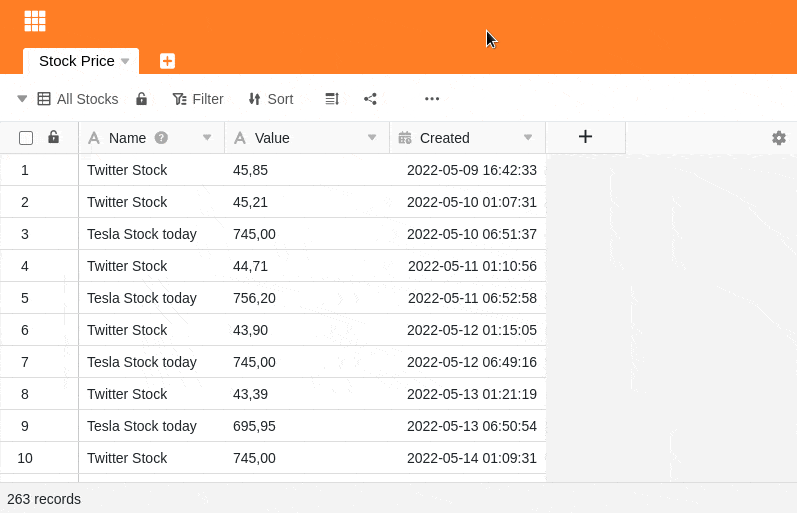 Click on the three dots in the view options.
Select Search and Replace.
First, select the column in which you want to search for the corresponding value.
If you are looking exclusively for exact matches, activate the corresponding slider.
Then, in the Search for field, enter the corresponding value you are searching for.
In the Replace with field, enter any value you want to replace the searched value with.
After filling in all the fields, the values found in the table will be highlighted in color. With a click on Replace you can replace the currently marked value.
Exact match
An exact match is always given only when you enter the value you are looking for in the table into the search field without any deviation. If the corresponding slider is not activated, search results will be displayed to you already after entering fractions of the searched value.
Switch between the search terms
You can switch between the search results using Back and Next. This way you can quickly find the one value you specifically want to replace.