If at some point you no longer need the shared records you have created, you can easily delete them from the home page at any time.
Deleting a common record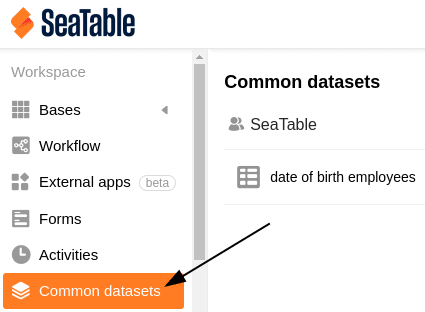 Open the home page of SeaTable.
Click on the Shared record tab.
Select the shared record you want to delete.
Click the three dots and then click Delete.
Confirm the process once again with Delete.
Effects of deletion
For any tables that use data from the deleted shared record, there is no longer a synchronization option.
However, the data of the common data set, which are located in the corresponding tables to date, are retained.
More helpful articles in the Shared Data Sets section: