SeaTable's filter function allows you to use filter rules to filter out the desired entries from a table and display only those entries that meet certain criteria. The set filter refers only to the active view.
Filter entries in a view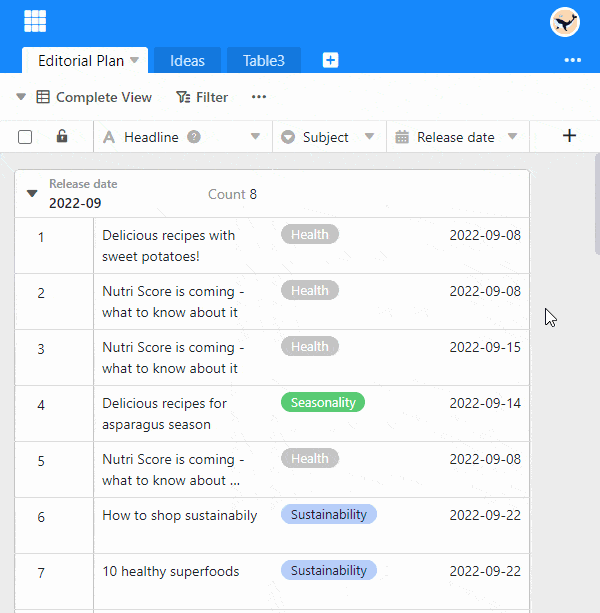 Select the view in which you want to set a filter.
Click Filter in the view options above the table.
Go to Add filter.
In the first field, select the column for which you want to define a filter rule.
In the middle field, specify the condition according to which the entries are to be filtered.
In the last field, decide to which option, value or term the condition should refer.
The different conditions when filtering
Depending on the column type you want to filter by, the conditions you can select will also adjust.
Here are some examples
You have these condition options with a Text column: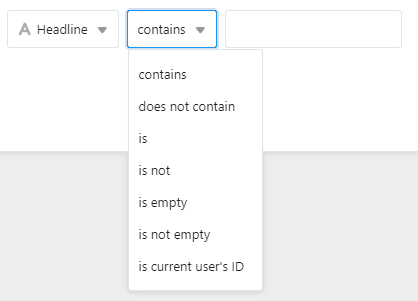 You have these condition options with a Single selection column: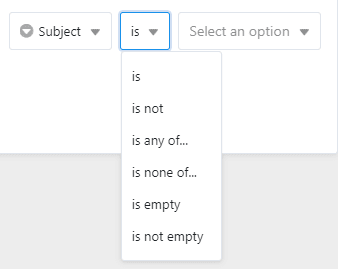 You have these condition options with a Image column: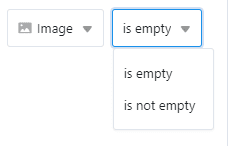 Remove a filter
You can restore created filters deleteby clicking on the x symbol click.


Apply multiple filters
You can create one or more filters that further restrict the first condition. Read more about this in the article Linking filter rules with AND and OR.
Rearrange filters
You can move and rearrange filters by using the Six dots icon

to move.