In SeaTable you can comment rows , for example to give each other feedback within a team. There are two ways to access this feature.
rows comment via the dropdown menu #
Move the mouse to the numbering of the row.
Click the right mouse button to access the drop-down menu.
Select the Comment option row .
A new window will open where you can write comments.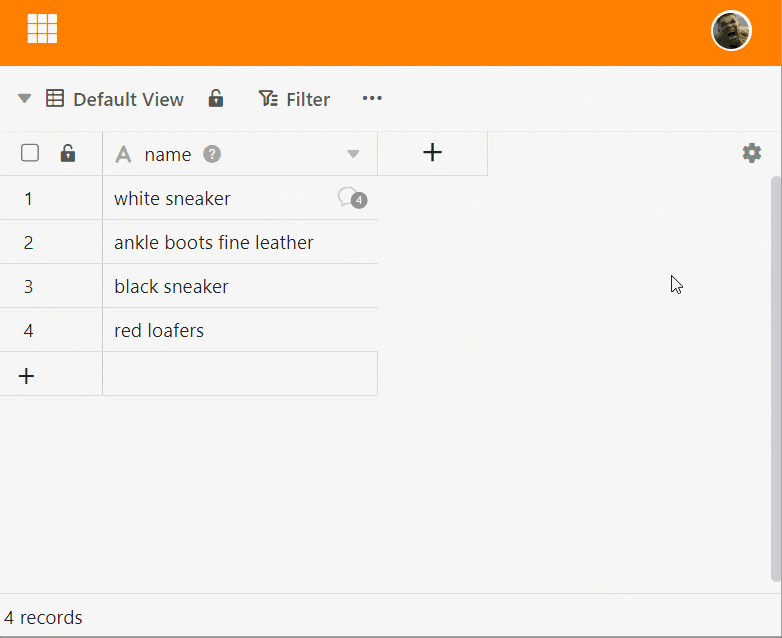 rows comment about the detail view #
Open the detailed view of a row.
Click the door icon in the newly appeared window.
In the Comments category you can record comments.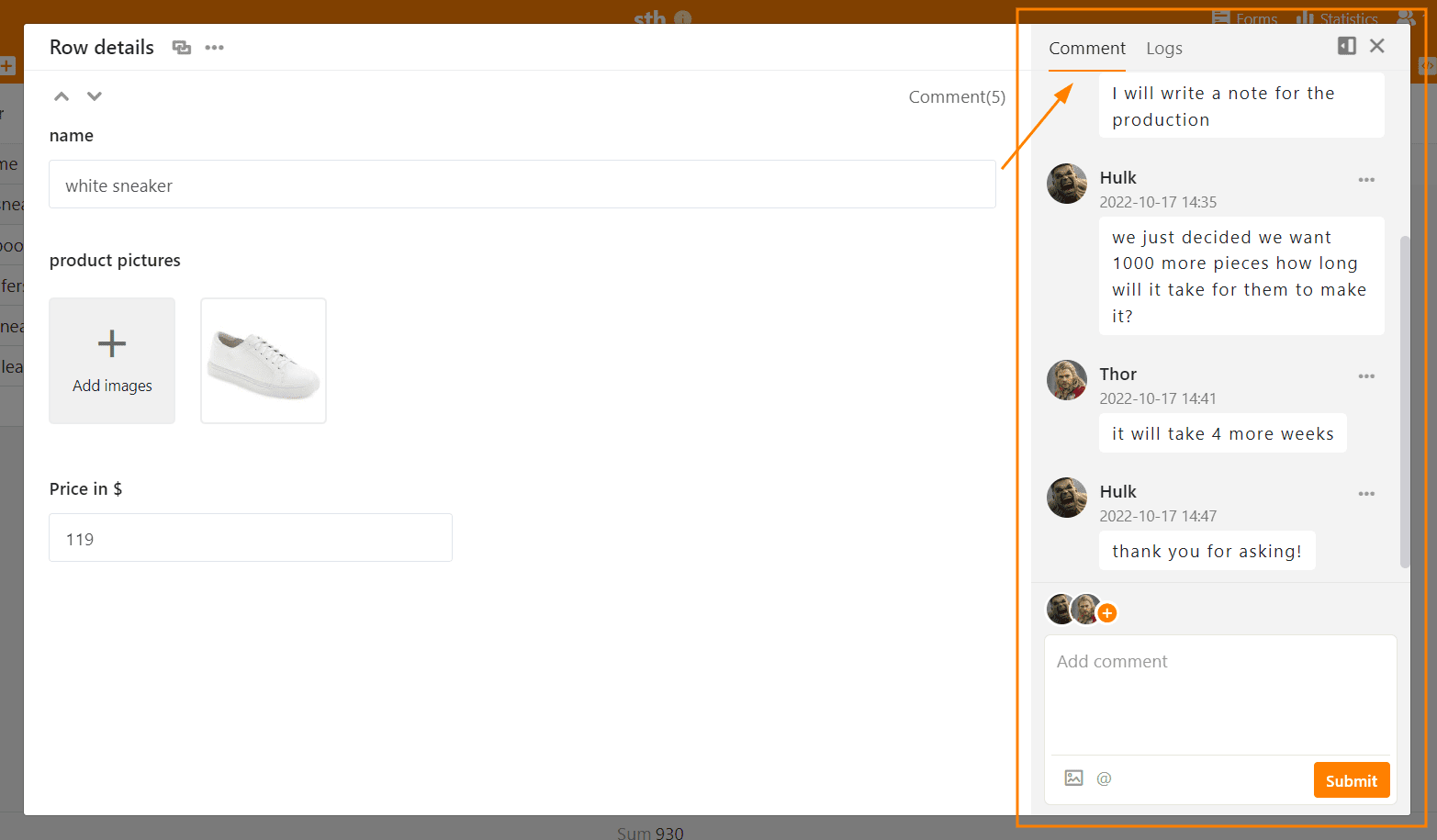 Additional functions when commenting #
Add members to the dialog
You can draw members' attention to their comments by using the Plus symbol Add members of your team. In addition, you can also use the @-Symbol and the Name of the member to add members to the dialog. The member gets a Notification in SeaTable and will also be notified about new comments, even if no specific mention about @ takes place.
Display of the commented rows
In the Table view appear with commented rows Speech bubble icons, which also indicate the number of comments. However, the number is displayed only seven days.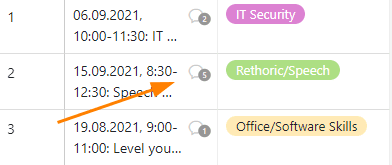 Delete comments and mark as done
Only the Creator himself has the possibility to delete his comments or mark them as done. Comments marked as done are highlighted by a green color.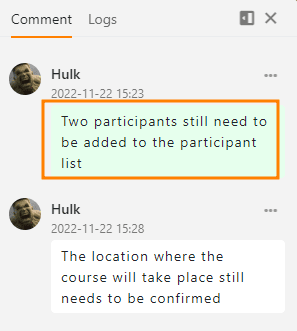 Add images to a comment
You can also add images to comments. These will not be visible in any image column, but they can be called up in the attachment management.